Toyota 1AR-FE 2.7L Engine Specs, Problems & Reliability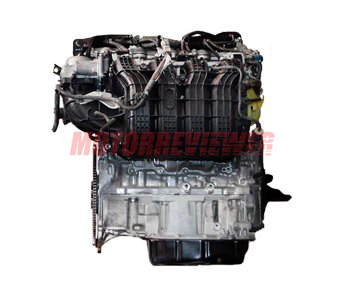 The 2.7-liter engine of the AR family was released in late 2008 in the Venza and Highlander. The engine was built using the parts and components of the smaller 2.5-liter 2AR-FE engine.
The engine has the aluminum cylinder block taller than the 2AR. The cylinder block height was increased for the new crankshaft with 105 mm stroke. This way they achieved the increasing of engine displacement from 2.5 to 2.7 liter. There is the same aluminum DOHC 16-valve cylinder head with hydraulic lifters. Both camshafts are equipped with variable valve timing system called Dual-VVTi. The single-row timing chain drives camshafts. The engine features the variable geometry intake manifold ACIS. There are many features also similar to the 2AR engine (you can read about them in the 2AR-FE review). The main difference is the output of the 2.7 liters, mostly in the torque numbers which is more actual for heavier vehicles like the Highlander or Venza.
Engine Specs
Manufacturer
Kamigo Plant
Toyota Motor Manufacturing Alabama
Production years
2008-present day
Cylinder block material
Aluminum
Cylinder head material
Aluminum
Fuel system
Fuel injection
Type of internal combustion engine
Four-stroke, naturally aspirated
Power, hp
182-187 hp (136-139 kW)/5,800
Torque, lb ft
182-186 lb-ft (247-252 N m)/4,100-4,200
Engine oil weight
0W-30, 0W-40, 5W-20, 5W-30, 5W-40
Engine oil capacity, liter
4.4
Oil change interval, mile
6,000 (10,000 km) or 12 month
Applications
Toyota Venza AGV10/15, Toyota Highlander ASU40, Toyota Sienna ASU40, Lexus RX270 AGL10
1AR-FE Engine Problems and Reliability
The engine turned very good. We didn't find any noticeable problems or defects. The engine is featured by a knocking sound from the VVTi system when it is cold, but this doesn't affect reliability and longevity. Cylinder block longevity limits the engine life, and it is about 150-200k miles.