Ford 2.0L Duratec HE Engine Specs, Problems & Reliability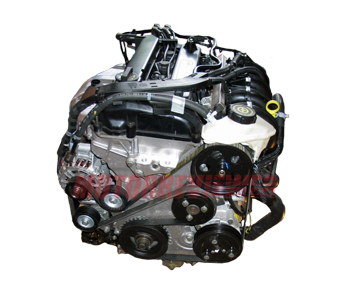 Duratec HE 2.0-liter engine is the same as 1.8-liter engine, but it has the bigger bore (87.5mm). The engine was designed by Japanese company Mazda (LF model of MZR series).
The 2.0-liter Duratec engine looks preferable compared to the 1.8-liter engine. It consumes the same amount of fuel, but the engine itself is more powerful, quieter, has more torque. The engine has a timing chain (not belt). There are no hydraulic tappets/lifters in the engine. Engine life of Duratec HE 2.0 is about 220,000 miles, but in practice, you can find cars equipped with that engine which has mileage more than 350,000 miles.
The new Duratec HE GDI Ti-VCT replaced this engine in 2010. But we will remember the Duratec 2.0 engine as reliable, durable, the best of all Duratec engines.
Engine Specs
Manufacturer
Valencia Engine
Production years
2001-2010
Cylinder block material
Aluminum
Cylinder head material
Aluminum
Fuel system
Electronic fuel injection
Type of internal combustion engine
Four-stroke, naturally aspirated
Engine oil weight
5W-20, 5W-30 (Ford Formula F 5W30)
Engine oil capacity, liter
4.3
Oil change interval, mile
6000
Applications
Ford S-Max, Ford C-Max Mk I, Ford Mondeo Mk III and Mk IV, Ford Focus Mk II, Mazda 3, Mazda 5, Mazda 6, Ford Galaxy Mk III
Duratec HE 2.0 liter Engine Problems and Reliability
1. Camshaft seals are unreliable. 2. Thermostat brakes very often. Then the engines don't warm up or vice versa. That problem is suitable for 60,000 mileage. 3. Intake manifold valve can cause the Check Engine sign. If your car doesn't accelerate after 3000 rpm, maybe your problem in that valve.