Ford 1.5L EcoBoost GTDI I-4 Engine Specs, Problems & Reliability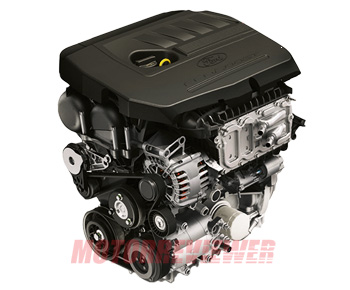 Ford Motor Company announced a new engine of the EcoBoost family in 2013. The new 1.5-liter version has the 1.0-liter EcoBoost I-3 design DNA. Ford also considered previous mistakes in the design of the 1.6l EcoBoost engine which cause cooling problems. This 1.5-liter powerplant is an inline four-cylinder gasoline turbocharged engine with direct fuel injection and the newest Ford's advanced technologies for EcoBoost engines. This engine debuted on the 2014 Ford Fusion (Mondeo since 2015), and later on the Ford Focus, C-Max, Kuga/Escape, and almost completely replaced the 1.6-liter version on the market.
Like the 1.6 EcoBoost, the 1.5l engine has an aluminum cylinder block with cast iron sleeves. It also has an open deck design for an efficient cooling. The engine was equipped with a new cast iron crankshaft with 4 counterweights and 5 main bearings. A hot-forged powder metal process and a cracked rod cap process is used in the connecting rods manufacturing process. Aluminum pistons are hypereutectic and have asymmetrical skirts with a friction-reducing coating. The engine block kept the same bore size. The reduced displacement was achieved by using a crankshaft with a short stroke (76.40 mm).
The engine received a redesigned aluminum cylinder head with an integrated exhaust manifold. The heat from exhaust gases warms up the engine more quickly, at the same time the reduced exhaust temperature prolongs the life of the turbocharger. Like previous head, it has 4 valves per cylinder (16 two exhaust valves and two intake valves; 16 valves total) actuated via solid buckets by two overhead camshafts (DOHC design). The exhaust and the intake camshaft are equipped with variable valve timing - Ford's Twin independent Variable Cam Timing (Ti-VCT). The 1.5l engine borrowed an innovative camshaft drive system from the 1.0 I-3 cylinder engine. There is a timing belt, but this belt operates in engine oil that reduces noise and increases durability. By the way, the electronically controlled variable displacement oil pump also is driven by belt-in-oil designed for the entire life of the engine.
EcoBoost engines are very efficient due to the combination of turbocharger and direct fuel injection. The 1.5 EcoBoost features a high-response Borg Warner low-inertia turbocharger with an active wastegate and a water-to-air charger-intercooler integrated into a plastic intake manifold. The high-pressure direct injection system injects fuel directly inside combustion chambers via 6-hole injectors mounted on the head in the center of each cylinder (close to spark plugs). The engine operation is controlled by an electronic drive-by-wire throttle body and Bosch MED17 ECU. Together with a close-coupled three-way catalytic converter and applied advanced technologies, the engine meets the tough European emission standard - Euro 6.
The Ford's engineers decided to move forward in the development of downsizing strategy. In 2018, Ford introduced a new 1.5-liter engine based on the 3-cylinder designed - the 1.5l I-3 EcoBoost Dragon engine.
Engine Specs
Manufacturer
Craiova, Romania
Production years
2014-present
Cylinder block material
Aluminum
Cylinder head material
Aluminum
Fuel system
Direct fuel injection
Bore, mm
79.0 mm (3.10 in)
Stroke, mm
76.4 mm (3.00 in)
Displacement, cc
1498 cc (91.4 cu in)
Type of internal combustion engine
Four-stroke, turbocharged
Power, hp
148-181 hp (110-135 kW)/ 6,000
Torque, lb ft
177 lb-ft (240 Nm)/ 1,500-4,500
Engine oil weight
SAE 5W-20
Engine oil capacity, liter
4.1 l (4.3 US qt)
Oil change interval, mile
9,000 (15,000 km) or 12 month
Applications
Ford Focus, Ford C-Max, Ford Fusion/Mondeo, Ford Escape/Kuga
1.5 I-4 EcoBoost Engine Problems and Reliability
The 1.5 EcoBoost is a pretty reliable engine and does not cause a lot of trouble. To date, significant or common problems in the mechanical part are not reported by consumers. The engine doesn't have any problem with the cooling system and it is not prone to overheating like the 1.6 EcoBoost. The turbocharger and catalytic converter will last longer due to a cooler exhaust compared to the 1.6 version.
But don't expect the modern technologies became less demanding. The direct injection requires high-quality fuel. It is very easy to clog fuel injectors. The engine is prone to fairly fast clogging of the fuel injectors and the formation of deposits on the backsides of the intake valves. That problem is similar to Ford's natural aspirated 2.0-liter engines. The quality of engine oil also is extremely important for turbocharged engines. The engine oil lubricates and cools a hot turbocharger than prolong its life. Always follow the manual recommendation and do maintenance on time. The engine life is over 150,000 miles (250,000 km).