Mercedes M104 2.8L Engine Specs, Problems & Reliability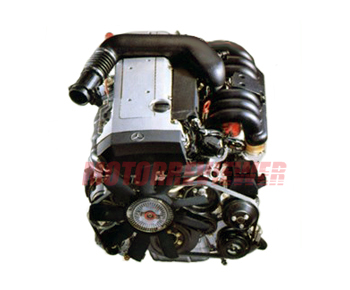 The M104 E28 2.8-liter engine is the smallest engine of the M104 series. It was designed on the basis of the 3.2-liter engine. This engine has its crankshaft and cylinder block. The stroke is 73.5 mm (2.3-liter version has 89.0 mm stroke).
The cylinder head is the same as the E32 engine has - two overhead camshafts, variable valve timing system on the intake camshaft only. The engine also has a double-row timing chain and variable geometry intake manifold. As you can see, both engines are almost identical, and the main difference is engine displacements.
The M104 2.8-liter engine was the next engine after the M103 E26. In 1998 it was moved out from the production by V6 M112 E28 engine.
Engine Specs
Manufacturer
Stuttgart-Bad Cannstatt Plant
Production years
1992-1998
Cylinder block material
Cast Iron
Cylinder head material
Aluminum
Fuel system
Fuel injection
Type of internal combustion engine
Four-stroke, naturally aspirated
Compression Ratio
9.2 (10)
Power, hp
193/5500, 197/5800
Torque, lb ft
199/3750, 195/3000
Engine oil weight
0W-30, 0W-40, 5W-30, 5W-40, 5W-50, 10W-40, 10W-50, 15W-40, 15W-50
Engine oil capacity, liter
7.5
Oil change interval, mile
6,000
Applications
Mercedes-Benz C 280 W202 (M104.941), Mercedes-Benz 280 E / E 280 W124 (M104.942), Mercedes-Benz E 280 W210 (M104.945), Mercedes-Benz 300 SE W140 (M104.944), Mercedes-Benz S 280 W140, Mercedes-Benz SL 280 R129 (M104.943)
M104 E28 28l Engine Problems and Reliability
All issues and problems of the 2.8l engine are also the same as for the M104 3.2l engine. You can read about them here.