Mercedes M102 2.0L Engine Specs, Problems & Reliability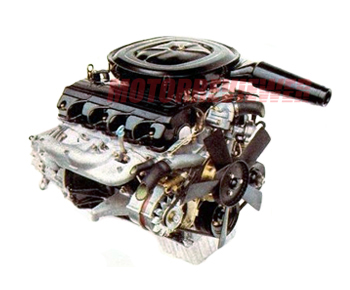 The M102 engine came out to replace the old M115 engine in 1980. This four cylinders engine was built entirely from scratch. It had new cast iron cylinder block, aluminum 8-valve cylinder head with one camshaft. Late engines (until 1984) didn't have hydraulic tappets/lifters. The diameter of intake valves is 43 mm and exhaust valve - 39 mm. The 2.0l M102 from the beginning had the single-strand chain which was very unreliable, but from 1987 this chain was replaced by a double-row chain, and it operates very well.
In 1984 engine got new light connecting rods and crankshaft as well as hydraulic tappets/lifters and the new oil filter. Together with the inline four-cylinder engine, Mercedes produced the unified as much as possible inline six-cylinder engine - the M103 3.0L.
The production of the M102 engine stopped in 1994 and manufacturer started producing the new 2.0-liter M111 engine for their cars.
Engine Specs
Manufacturer
Stuttgart-Untertürkheim Plant
Production years
1980-1994
Cylinder block material
cast iron
Cylinder head material
Aluminum
Fuel system
Carburetor / Injection
Displacement, cc
1996 (1997)
Type of internal combustion engine
Four-stroke, naturally aspirated
Power, hp
86-122/5000-5500
Torque, lb ft
122-131/2500-3500
Engine oil weight
0W-30, 0W-40, 5W-30, 5W-40, 10W-40, 15W-40
Engine oil capacity, liter
4.5 (5.0 after 1984)
Oil change interval, mile
6,000
Applications
Mercedes-Benz 190 W201, Mercedes-Benz E-Class W124, Mercedes-Benz G-Class W460, Mercedes-Benz G-Class W463, Mercedes-Benz W123
M102 E20/V20 2.0l Engine Problems and Reliability
1. Very short camshaft life (about 60-100,000 miles). 2. Engine vibrations. That is the common issue for this engine. The problem quite often is bad engine mounts. 3. The knocking after fired up is a unique feature of M102 engines.
Modifications
M102.920 (1980 -1986) - the first carbureted version for Mercedes W123. Carburetor is Stromberg 175 CDT, compression ratio is 9.
M102.921 (1982 -1984) - 920 with another camshaft and Stromberg 175 CD carburetor. This engine is for Mercedes 190 W201.
M102.922 (1985 -1990) - upgraded version with new lighter crankshaft and conrods for Mercedes W124. Stromberg 175 CDT was replaced by Pierburg 2 E-E in 1986.
M102.926 (1982 -1993) - M102.921 equipped with injection system Bosch KE-Jetronic. Power is 122 hp (118 with catalyst). Mercedes 190 W201.