GM F18D3 (T18SED) Engine 1.8L Specs, Problems & Reliability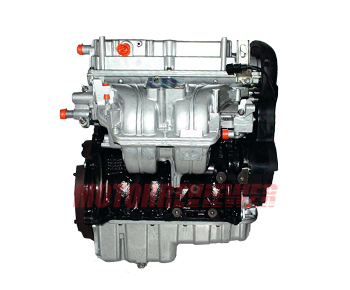 The Chevrolet 1.8-liter engine, known as the F18D3, is a slightly modified the T18SED engine. Inside, there are not so many differences between these two engines. The F18D3 has new ignition module instead high voltage wires. The oil filter is in another place. There are the new water pump, timing belt, and rollers. Also, there are some noticeable hard changes.
People don't feel any different in a car with both engines - the same power, fuel and oil consumption, reliable, etc.
Engine Specs
Manufacturer
GM Holden Engine Plant
Production years
2004-present day
Cylinder block material
Cast Iron
Cylinder head material
Aluminum
Fuel system
Electronic Injection
Type of internal combustion engine
Four-stroke, naturally aspirated
Engine oil weight
5W-30, 10W-30
Engine oil capacity, liter
3.75
Oil change interval, mile
10,000
Applications
Chevrolet Lacetti, Daewoo Lacetti
1.8l F18D3 engine Engine Problems and Reliability
Weakest points of the F18D3 engine are the same as the engine F14D3 and F16D3 have.