HR16DE Engine 1.6L Review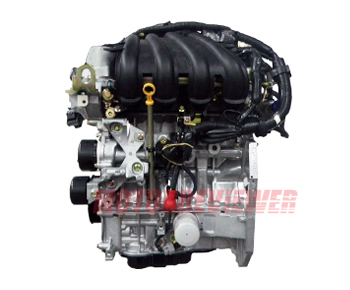 Nissan HR16DE engine is the product of Renault K4M evolution. Renault cars got this engine by name H4M. New motor HR16DE was supposed to replace old QG16DE engine from production line.
HR16DE has variable valve timing system on the intake camshaft, electronic throttle and two fuel injectors per cylinder. The timing chain is not reliable and stretched out too early. Valve gaps adjustment is required for the HR16DE (every 60,000 miles); there are no hydraulic tappets, only pushers. The engine was modernized very well too. The new camshafts and the fuel system helped to reduce the fuel consumption and increase power and torque, and now this motor meets in European environmental standard Euro 5. Summing up, HR16DE is a pretty ordinary 1.6-liter engine. We can say that the HR16DE is the smaller version of MR20DE.
Engine Specs
Manufacturer
Atsuta Plant, Oppama Plant, Shonan Plant, Nissan Motor Manufacturing UK, Nissan Motor Ibérica S.A., Dongfeng Motor Company
Cylinder Block Material
Aluminum
Fuel system
Electronic fuel injection
Engine oil viscosity
0W-20, 5W-30
Engine oil capacity, liter
4.6
Oil change interval, mile
10,000
Oil consumption per 1000 miles as normal
Applications
Nissan Note, Nissan Tiida, Nissan Qashqai, Nissan Juke, Nissan Micra, Nissan Wingroad, Nissan Cube, Nissan Bluebird Sylphy, Nissan Latio, Nissan Grand Livina, Nissan Versa, Nissan NV200
Nissan HR16DE Engine Problems and Reliability
1. A whistle of the engine. This is a sound of an alternator belt. It needs to tighten; if it will not help, replace old belt by a new one. 2. Engine shuts off. The problem is in the relay of ignition unit. Nissan officially recalled a batch of cars with that issue. It fixes by replacing of ignition unit complete. Anyway, you are risking to stuck in a middle of a road. 3. Engine vibrations. Usually, that tells about the death of right engine mount bushing. 4. In addition, HR16DE-H4M engine is difficult to start in the cold weather. You can change the spark plugs, start with the open throttle, it may improve the situation. That is such an unpleasant feature.