Hyundai KIA G4FC 1.6L Engine Review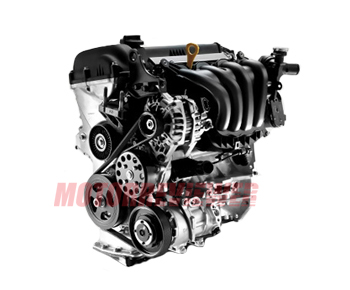 The G4FC engine differs from the G4FA engine by the crankshaft, connecting rods (increased length) and pistons (other compression height). The 1.6-liter version kept all other geometric parameters and sizes. The engine also was equipped with continuously variable valve timing system CVVT and timing chain. All others components are identical.
This engine has the Gamma II version. Its power is 128 - 130 hp. Gamma II engine has variable valve timing system for both camshafts. The simple G4FC has this system for intake camshaft only.
The European market has the engine with direct injection GDI named as the G4FD. The turbocharged version (the G4FJ engine) is also available.
Engine Specs
Manufacturer
Beijing Hyundai Motor Co.
Production years
2007-present day
Cylinder block material
Aluminum
Cylinder head material
Aluminum
Fuel system
Electronic fuel injection
Type of internal combustion engine
Four-stroke, naturally aspirated
Engine oil weight
0W-30, 0W-40, 5W-30, 5W-40
Engine oil capacity, liter
3.3
Oil change interval, mile
10,000
Applications
Hyundai Accent/Solaris, Kia Rio, Kia Ceed, Kia Cerato, Hyundai Elantra, Hyundai i20, Hyundai i30
Hyundai-KIA G4FC Engine Problems and Reliability
The Hyundai-KIA G4FC engine has all advantages and disadvantages that the G4FA engine has. Among them, there are noises, whistles, knocks and periodical problems with idle and vibrations. You can read detailed information in the review of the G4FA engine.
Hyundai KIA Engines
Engine Makes